Pravasi Meme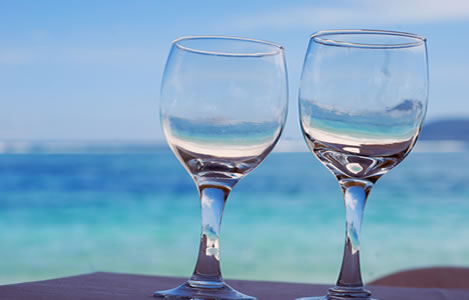 Photograph: Preeti Verma Lal
"Angrezi price 200, Bihari daam 100 rupaiya." Looking dapper in his untamed curls and ebony skin Raj Moheeputh was selling smelly sea urchins and stiff star fish outside the Pamplemousses Garden in Mauritius. A lean French man haggling over the pink urchins looked bewildered at Moheeputh's sudden change of tongue. Moheeputh grinned. "Bihari?" We asked each other as if on cue; perhaps one Bihari can spot another 5,826 miles apart. "Tohra la 100…." He began in broken Bhojpuri, offering me a generous 50% discount on a gleaming shell. I tried a thank you in Bhojpuri and Moheeputh guffawed at my awful attempt. Not that his Bhojpuri is pure, there is a copious dose of French in it. That day, standing in the harsh sun by the Talipot, a tree that flowers once in 100 years, Moheeputh told me a story. His story.
"I am a Bihari, a fifth generation Bihari," he began in flawless English. I got curious, I ask, but Moheeputh falls silent. Bihar, for him, is a name, a fabled address; he conjures images of the village that his ancestors once called home, for the Moheepuths have never been to Bihar. But he insists he is Bihari. There is a tenuous thread, a bare fact that connects him to the faraway land. More than 150 years ago, it was his great grandfather who came to Mauritius as an indentured labourer to work in the sugar plantations.
Hobbling between flawless English and flawed Bhojpuri, Moheeputh's story gets tangled in specifics. Perhaps his great grandfather was hired by a Bengali agent from Bhawanipur and promised a better life in the island which was then a British colony. Perhaps his great grandfather, like many others, was huddled in a dingy cabin aboard the Atlas that anchored in Port Louis on November 2, 1834, the day the first indentured labourers from Bihar set foot in Mauritius. Perhaps his great grandfather took the 14 wharf steps in Coolie Ghat (now Apravasi Ghat, a UNESCO World Heritage site), stayed in the depot for 48 hours, received a blanket and utensils and carted to a sugar estate. Perhaps the stern Mr Arbuthnot, a British official, hurriedly put his signature on the 5-year contract. The salary: Rs 5 a month. Perhaps it was that fateful day that his great grandfather lost his identity. His name was mislaid; the man from Bihar became a number, an immigrant number. Maybe 15672. Maybe 45891. Moheeputh knows not. Certainly not 353639. That number belonged to a Moheet. The Bihari girmitya (indentured labourer) whose son would one day become the first Prime Minister of Mauritius.
That week in Mauritius, Moheeputh was not the only Bihari I bumped into. At every bend, there waited a borrowed image of Bihar. Outside houses painted the colour of turmeric and boulangeries vibrant in the hue of pink bougainvillea, I saw tiny Hanuman temples atop which red flags fluttered piously; in the air I could sniff the aroma of ghugni (black gram gravy) and by the sidewalk near a bronze-coloured Lord Shiva, the second tallest Shiva statue in the world, I saw Bihari women in orange vermillion whispering their prayers in Bhojpuri. The heat was scorching but that could not waiver the faith of Dulari Doma. Doma is 70 and a Bihari; she knows her deity transcends languages, but for her Bihar is still home and Bhojpuri the sole language of her prayers. "Shiva sab sunat hai…. Maang, tohra bhi milto (Shiva listens to everything, ask, you will also get), Doma hums a hymn in Bhojpuri and blesses me.
I carried that hymn in my heart and walked into Aventure du Sucre, a sugarcane museum that chronicles the history of sugar plantation in Mauritius. "These are the zebus… the moulins and the frangourimiers used by the estate owners…"Ashveen Khemraz, the communications manager, was rattling off facts about animals that pulled the sugarcane carts, buildings where sugarcane was stored and primitive contraptions used to crush sugarcane. But I was distracted, faraway on a white screen, a black and white picture looked familiar. No, it was not the photograph of the Dutch Governor Adriaan van der Stel, who arrived in Mauritius on November 8, 1639, with a basket of sugarcane from Java. That red sugarcane changed the history of Mauritius. And of roughly 4.5 lakh Biharis who were imported as labourers between 1834 and 1910. In that photograph, the frail woman looked jaded; her saree tied casually, her eyes poignant. Like most indentured labourers, she probably wore an identity tag, got up a 4 in the morning to work in the estates, her salary a rupee less than what a man earned. There was no name under the photograph, but she certainly looked a Bihari, her pain so palpable even in the stillness of a framed photograph.
In Mauritius, I went adventurous - I rode a Subscooter under water, the only one of its kind in the world; looking like a gladiator with a large helmet I tiptoed on the sea bed to feed the fish; rode 330 metres up hill on a quad bike; and even walked with two lion cubs by a creek. In the International Kreole Festival, I heard a Bihari singer match the soprano's alto. But it was in the Apravasi Ghat that I met history – and Bihari realities. As I hurried down the wooden plank that leads to the Ghat, I heard a modern ship hoot. It was laden with blue and red containers, on its sail was stenciled a Chinese name. Around me were crumbling vestiges of stone cubicles and an eerie silence. I leant on a broken pillar and thought of that day of November 1834, when a Moheeputh, a Raghu Veer, a Motah, a Kauleshwar gingerly walked up the 14 wharf steps to become indentured labourers. Sitting on a mahogany chair, an Arbuthnot must have breached the Earnest to Treat the Immigrant with Kindness contract; sapped after eight weeks on the Atlas and bent with the brutality of the British, a man from Bihar must have turned into a number. An Immigrant Number. A number that five generations later Raj Moheeputh does not remember.

Published in The Economic Times, 2008