All about caves, castles & a salt pan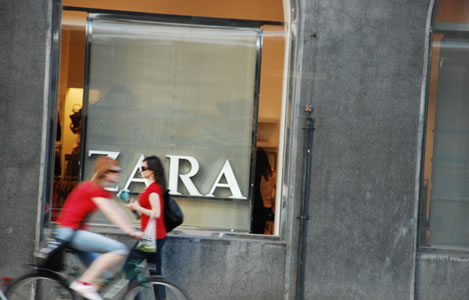 Photograph: Preeti Verma Lal
Whoever said the greatest travel is 18 inches from the head to the heart must have been a witty - and probably philosophical - bloke, but I bet he must have never stepped into Slovenia. If he did he would have forgotten about those anatomical 18 inches, taken a pletna boat and oared on Lake Bled, would have gotten woozy with the fragrance of roses in Portoroz, or lost his breath walking in the Postojna cave that is adorned with stalactites and stalagmites that date back to 3 million years. Or at least lugged a pitcher of dry martini and sat at the Preseren Square in Ljubljana and lent an ear to the unrequited love story of the greatest Slovenian poet and the bourgeois beauty called Julia. Sometimes 18 inches are not enough. You need to walk the miles.
That I would leave behind those 18 inches on a sidewalk in Slovenia who would have thought of that. I certainly did not. Slovenia was too far on the map, its capital Ljubljana too much of a tongue twister; I did not even know that it fell under the Schnegen visa and that there was easy access on a Finnair flight from Helsinki. I was not intent on arriving, but when Fate conspires, never squabble with it. I did not.
They say, all of Europe meets in Ljubljana. But before I met all of Europe I met Katja Ule, the red-haired guide, a trained painter who laughs gracefully and nattily turns bare history into modish conversation. That May morning, Ljubljana was bathed in sunshine. Katja says the best way to see the capital that was settled in 2000 BC by lake dwellers is to walk. "Four hours," she announced, her dainty shoe taking that first step on the cobbled pathway. "And yes, we would walk down from the castle." I looked far off in the horizon; the castle perched on a high hill seemed a blur. Walk four hours and down the hill. I baulked. I, however, acquiesced. I thought when my feet got sore I could catch my breath in one of the innumerable cafes that seem scattered all over Ljubljana. Malingering is not always evil!
Six streets meet at the Presren Square where stands the statue of poet France Presren in green granite overshadowed by a woman in stone with unclothed breasts. As crowds mill around, hurrying by the famous Triple Bridge or the art nouveau buildings nobody really spares a stare at the sculpted breasts but when the world was a little more prudish every night someone would slyly cover her breasts at night and uncover it as sun peeped out. The reason: to preserve the poet's morality at night! But priggishness got tired in two years and now there is not even a yard of the famous Idriza lace for the stone maiden.
To see the old and the modern meld in Ljubljana, I walk to the open market where wooden handcarved walnut cutters and honey plates sit on makeshift shops with springy toys and brightly painted roosters and wicker homes for dogs. It is cherry season and the entire market is wearing a red sheath. One can spend hours scrounging for traditional craft or fish fillets in the market but I was distracted by the whisper of a choir, the alto of the hallelujahs cutting through everyday clamour. On the foothills of the famous Ljubljana Castle is the children's theatre and as the funicular takes me to the Castle Hill, the hearty chorus fades.
The funicular reaches the Castle in a blink but you need to walk 100 steps up a spiral staircase to get a bird's eye view of the city - church spires rising above a crowd of orange roofed houses, the brown of the penitentiary below and the placid river that cuts through its belly. And well, I walked down the Cat's Path from the hill. Katja was right, walking is the best way to see the Baroque, Gothic and art nouveau splendour of a city where the remains of the oldest wooden wheel was found in the swamps.
Much before the first homes on stilts were arranged in the grasslands, nature was diligently chiseling limestone into stunning stalactites and stalagmites in the 20-mile Postojna cave. As I walk in the cave wearing a cloak to beat the cold I wonder if man can ever match nature's ingenuity. Looking straight out of a sci-fi novel, for miles you see limestone carved into eerie shapes, some with a stroke of black others with a lump of green or red, knock one stalagmite and it twitters like a cuckoo. As you come out, sip a drink in the geranium-lined restaurant where 37 heads of states have caught their breath after a cave tour.
My jaws would drop again in Portoroz, a town that literally means pot of roses. From every window, on every road divider you see flowers hanging from mossy pots and mulched beds. With its salt pans and balmy Mediterranean climate, Portoroz lived its reputation as a health resort since the 13th century and now there's even a Shakti Ayurveda centre in the LifeClass Wellness Resort and Spa. But it was in the flat-bottomed pletna boat in Bled that I found tranquility. As I sat cross-legged, hummed a tune and the breeze whistled by, Slovenia took my heart away.
Four days in former Yugoslav territory and perhaps I had walked enough for a lifetime. But Katja was right. That is the best way to see Slovenia. Not just walk the 18 inches from the head to the heart as that witty bloke suggested. But walk across on your high heels as if there is no boundary. No edges.
Published in Mail Today, July, 2008